Hello, Hello there!
Blog Update
Like you see my blog has gone through some changes lately and there will be more in the future because I'm having really a lot of fun with it!!I'm even daring to touch de HTLM code.
I haven't decided yet what to do with my banner. On the other hand I'm actually loving the button I did!!
Do you like it? GRAB one! <3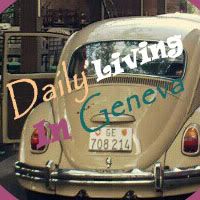 I'm also thinking about getting into sponsoring in my blog. I find it so fun, you connect with people and get to know many blogs. Probably I'll be starting this in October, but just as a small experiment I'd like to...
do two guests posts for the next two weeks. Te reason is that I'll be going to Madrid for a week and as soon as I came back we'll go to Prague for a mini 5 days vacation and I'm worried the blog will be unattended for too long. So yeah, if you feel motivated let me know here in the comments or write me an email! You can write about anything: life, beauty, make-up, back to school, relationships...it doesn't have to be long (really crossing my fingers for someone to want to write a guest post!)
Life Update
This week my boyfriend and I moved in into our new studio!!I'm so excited about it. At first I was worried it was going to be too small or we weren't going to have enough space to put our things but now that we are installed and more or less everything has been put away, it looks like a really nice space to live.
I really like the distribution of the room. The bathroom is fairly big, we have 3 windows so it is very luminous and our small kitchen is very comfortable to use and it has mostly everything. Tomorrow we'll go to Ikea to get some organizational things and I'm planning to do a post about it.
Pic of the week
So there is no space for pessimism!!
Don't forget about the 2 guests post for the next two weeks (one for each week. More guests posts are welcome!!!), guest post will include shout outs in twitter, pinterest...leave your lovely comments down below, share and subscribe!